Did you know that your Internet Explorer is out of date?
To get the best possible experience using our website we recommend that you upgrade to a newer version or download another web browser.
A list of the most popular web browsers can be found below. Just click on the icons to get to the download page.
Your browser will need to close to complete the installation and you will need to manually reload the site when finished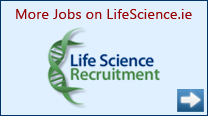 Search Results for Validation Specialist
Job Title.
Location
Salary
Actions

Senior Quality Engineer

Title: Senior Quality Engineer Location: Dublin 1 (Hybrid working) Company: My client are developing a Best-In-Class minimally invasive solution for severe Tricuspid Regurgitation (TR).It is a clear unmet clinical need, with a significant impact on mortality, cardiovascular events and quality of life. With a prevalence greater than aortic stenosis in the population over 65 years, TR is the next structural heart opportunity. Responsibilities: Support the development, implementation, and maintenance of the QMS in accordance with relevant st...

Location: Dublin, Dublin City Centre, Dublin Greater, Dublin North, Dublin South, Senior Quality Engineer
EU
Not Disclosed

Quality Engieer

Role: Quality Engineer Location: Athlone, Westmeath Benefits: Excellent salary, pension healthcare and yearly bonus Contract length: 12 months, based on site Company: Multinational Medical Device company focussing on the development of cutting-edge medical devices in Airway Management but also for other life enhancing applications. Responsibilities: - Develops, modifies, applies, and maintains quality standards and protocols for proce...

Location: Dublin Greater, Kildare, Leinster, Longford, Meath, Quality Engieer
EU
Not Disclosed

Quality Engineer

Role: Quality Engineer Location: Mullingar, Westmeath (On site) Benefits: Good salary, pension, healthcare and yearly bonus. Company: My client are an exciting business located in a modern state of the art facility in Mullingar Co. Westmeath. Passionate about serving the world's medical device and allied healthcare industries in offering a range of the highest quality innovative healthcare packaging solutions. Role: Reporting to the Senior Quality engineer and/or Quality and Regulatory Director the Quality Engineer will work in collaboration with the s...

Location: Athlone, Cavan, Dublin, Kildare, Longford, Quality Engineer
EU
Not Disclosed

Senior Operations Manager

Role: Senior Operations Manager Location: Cherrywood, South Dublin (Hybrid working, 2 days a week on site) Benefits: Competitive salary, share options, Hybrid working About the company: My client are a MedTech start-up located in Dublin who create BioElectronics devices which modulate the peripheral nervous system in order to address many of the world's most pressing healthcare needs. Our purpose is to unlock the universality of BioElectronics devices in healthcare treatments. You'll be part of a dynamic, innovative team where your contri...

Location: Dublin, Dublin City Centre, Dublin Greater, Dublin North, Dublin South, Senior Operations Manager
EU
Not Disclosed

Quality Systems Manager

I want to reach out about an exclusive new role I am recruiting for in Malahide, Dublin 17. Company: My client are a Pharma and Medical Device company developing combination products whoare have a global portfolio which includes best-in-class, iconic brand-name products as well as global key brands; generics, including branded and complex generics; and other offerings across a wide range of therapeutic areas. They are committed to helping create healthier communities worldwide through education, outreach and better access to treatment Role: Quality Systems Man...

Location: Dublin, Dublin City Centre, Dublin Greater, Dublin North, Dublin South, Quality Systems Manager
EU
Not Disclosed

Subscribe RSS feed for this search
Validation Specialist Career Profile
Validation Specialist
Validation is a Quality assurance process of establishing evidence that provides a high degree of assurance that a product, service, or system accomplishes its intended requirements. This often involves acceptance of fitness for purpose with end users and other product stakeholders. A highly technical position, the validation engineer completes or oversees all the calibration and testing of the various instruments and pieces of equipment. Validation is associated with all aspects of medical device industry from laboratories, manufacturing to computer software
Key Responsibilities of the Validation Engineer
The execution and completion of process, systems and equipment validations and revalidations in accordance with Validation Master Plans, schedules and Company policy.
Co-ordinate activities in all areas of validation
Prepare, execute and complete Validation Protocols and Reports, ensuring compliance to all relevant Quality Standards and Regulatory requirements.
As assigned, participate in cross functional teams to establish validation strategies and objectives to support the business
As needed, assist in providing related training and support. 
Provide guidance and support to all departments/staff as needed regarding related issues, ensuring compliance, as applicable, with ISO13485 and all other Quality Standards, Validation Regulations and Guidance Documents.
Maintain on-going understanding and knowledge of the latest regulatory requirements for validation in compliance with EU/U.S. regulations and guidance documents.  
Monitor the progress of validation projects on a daily/weekly basis ensuring that there is continuous drive/focus on meeting schedules.
Participate in/Lead the review of validation practices in the company; monitor trends, and initiate improvement opportunities.