Did you know that your Internet Explorer is out of date?
To get the best possible experience using our website we recommend that you upgrade to a newer version or download another web browser.
A list of the most popular web browsers can be found below. Just click on the icons to get to the download page.
Your browser will need to close to complete the installation and you will need to manually reload the site when finished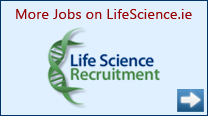 Search Results for Bioprocess Engineer
Job Title.
Location
Salary
Actions

Process Engineer

We're currently recruiting for an exciting opportunity with an award-winning Pharmaceutical organization based in Cork. This is an excellent position for anyone who is looking to join a leading multinational who are one of the best at what they do. Duties • Lead/execute production floor-based activities • Participate on a team of engineers • Plan and execute C&Q, validation activities as required • Design & develop engineering studies • Design/Author/Review/Approve/Execute process development studie...

Location: Carlow, Process Engineer
Carlow
Not Disclosed

Subscribe RSS feed for this search
Bioprocess Engineer Career Profile
Bioprocess Engineer
A bioprocess engineer (Upstream or Downstream) is a specialist engineer that is involved in the development and optimisation of engineering systems used in biotechnology and the biopharmaceutical sector. The combination of engineering and development can be used in pharmaceutical bioprocessing or other production areas.
Biopharmaceutical companies are the main employers of bioprocess engineers. Bioprocess engineers are responsible for troubleshooting and monitoring of equipment all through the production process. The bioprocess engineer also works closely with the research team and may be involved in collecting, analyzing and presenting data as well as supervisory roles within the team.
Bioprocess engineering generally come from backgrounds in biotechnology, biochemistry or bioprocess science. Graduate positions are scarce and generally a number of years experience is required to secure a position.
Key Responsibilities
Developing and predicting process strategies and throughputs through effective facility and process design of a multi-product manufacturing platform.
Key Requirements
A degree-level qualification in Biochemical/Chemical Engineering or a related discipline.
Knowledge of the downstream biopharmaceutical unit operations involved with bioreactor design and control, SIP/CIP, filtration etc.
Experience in either design or commissioning of a mammalian cell-based biopharmaceutical manufacturing plant.
Operations experience in purification or related bioprocess manufacturing experience in an established biotech production operation.